WMVC Board of Directors
The West Michigan Veterans Coalition is a collaboration between local military friendly organizations that provide support, information, and resources to those that have served or are serving in the Armed Forces and their Families, employers, and other organizations throughout West Michigan.
Our mission is to improve the lives of anyone who has served or is serving in the Armed Forces and their Families by connecting them to resources including education, employment, healthcare, and quality of life services.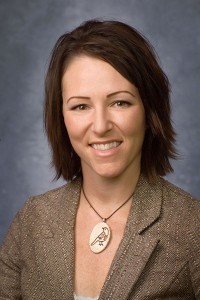 Brandi McBride
Chair Person
Brandi McBride is a Talent Acquisition Consultant for SpartanNash in Byron Center, recruiting for leaders in Supply Chain for 18 locations throughout the country and leads the company's military outreach and hiring efforts. She has a diverse background in veteran employment initiatives, talent acquisition, food service, executive support and event planning. Prior to her corporate role at SpartanNash, Brandi hired a manufacturing team and created an HR department for a start-up business in Grand Rapids, MOVE Systems. Brandi is also familiar with the non-profit world, as the Veteran Employment Manager at Goodwill Industries of Greater Grand Rapids and the Veteran Employment Project Manager at TALENT 2025 before that. Brandi is also a decorated combat veteran, winning Officer of the Year five times during her 8 years in the Air Force in North Carolina, Virginia and Germany. She completed an overseas tour in the United Arab Emirates in 2004 and a combat tour as a Combat Support and Mortuary Commander in Iraq in 2005. She is originally from Texas and earned her Bachelors of Science degree from Baylor University where she was a Distinguished Graduate from the ROTC program. Brandi serves on multiple committees that serve Veterans throughout the region and the state. She founded the Grand Rapids Chapter for Team Red, White and Blue (RWB) in 2014, where she was the Team Captain for 2 years. She was appointed by the Governor of Michigan and served on the Michigan Veteran Emergency Trust Fund Board from 2016-2018 and has served on the Armed Forces Thanksgiving Committee since its first year in 2016. Brandi has been involved with the West Michigan Veteran's Coalition since 2012 and took over as Chairperson in 2019.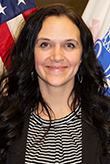 Brandy Walkington
Board Member
Currently serving in the Army Reserve, Brandy Walkington holds a master's degree in family and consumer sciences from Western Michigan University. She previously worked for Army Reserve Family Programs where she provided support to veterans, service members and military families. She is the West Michigan Regional Coordinator in Region 4 which includes Allegan, Barry, Ionia, Kent, Lake, Mason, Mecosta, Montcalm, Muskegon, Newaygo, Oceana, Osceola and Ottawa counties.
Eric Stoll
Board Member
Eric Stoll joined the West Michigan Veteran's Coalition Executive board in 2018. He has volunteered to lead the employment committee, which has assisted numerous veterans in finding employment in West Michigan.
Eric is a retired United States Air Force officer, OV-10 Bronco and A-10 Thunderbolt combat and instructor pilot. While in the USAF, Eric has lead teams in excess of 400 personnel and budgets exceeding $3 billion, while in austere combat conditions. He has received many honors and awards for exceptional service.
After retiring from the USAF, Eric has worked for Smiths Aerospace, GE Aviation Systems, DRS Technologies, L3 Communications, and Eaton Aerospace as a Sr. Program Manager. Eric Stoll is currently the Manager of Program Management in Grand Rapids, MI. Grand Rapids is a Fuel & Motion Controls Systems business in Eaton Corporation's Aerospace Group. Eric has lead and has profit and loss responsibility on programs valued over $100M and has won several corporate awards for program execution and customer satisfaction.
Eric is leader of the Eaton site Veteran and Diversity committees and has volunteered his time for Habitat for Humanity, Kids Food Basket, Junior Achievement, and the United Way.
Eric is a member of Project Management Institute, where he volunteers his time and experience to help college students in pursuit of project management training and mentorship.
Eric holds a Master of Business Administration degree from Golden Gate University and a Bachelor of Science degree in Business from The Kelley School of Business at Indiana University.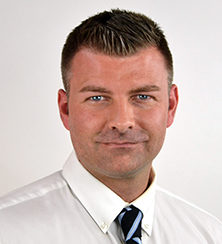 John Walker
Board Member
John has over 10 years of business development experience, working with startups and managing his own businesses. He's a licensed real estate agent with an MBA in Finance and a passion for helping others with their business and financial needs.
John enjoys spending his free time at the lake, working out, and spoiling his dogs.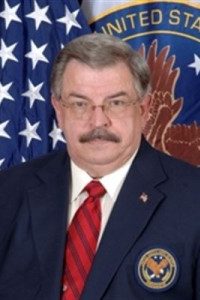 Mel Bauman
Board Member
Board Member, West Michigan Veterans Coalition
State Chair, Employer Support of the Guard and Reserve
Army Reserve Ambassador
Organizations/Clubs/Philanthropies: Michigan Committee for Employer Support of the Guard and Reserve; Army-Navy Club of Grand Rapids; Member of MOAA; American Legion, Masons; Scottish Rite Club of Grand Rapids; AMVETS; National Rifle Association; Kent County Veteran Affairs Committee; Kent County Veteran Services Committee: West Walker Sportsman Club; Retired Military Police Officers Association (RMPOA); Military Police Regimental Association (MPRA) Civilian Honors: 32d Degree in Scottish Rite; Honorary Police Officer and SERT Team; Street named "Mel Bauman Blvd" in the City of Southfield, MI; Nine Certificates of Commendation for Exceptional Civilian Service; Superior Civilian Service Medal/Award; Meritorious Civilian Service Medal/Award; Seven Seals Award from ESGR; Certificate of Tribute from Michigan Governor Jennifer Granholm; Two Presidential Volunteer Service Awards (Bronze and Silver); Letters of Congratulation and Appreciation for retirement -Army Reserve and Civil Service from Former Presidents Ford, Clinton, and Bush
Military Retirement Rank and Date, Service and Key Positions: LTC, USAR; Cdr 350th PAD PAO, Ft. McCoy, WI; Dep Cdr, 5064th Garrison; Cdr, 5064th; Provisional Battalion Dep Cdr, 8803d Headquarters Brigade; Dep Cdr, 645th Area Support Group; Executive Officer 334th Medical Group;
Name of Spouse and Children: Wife- Constance, Children- Huck, Christopher, Melissa, and Andrew
Army Reserve Ambassador Melvin A. Bauman is retired from the U.S. Army Reserve with a career spanning 40 years, receiving many awards and decorations including the Legion of Merit. In addition, he served concurrently as a Department of the Army Civilian for 35 years and is the recipient of the Meritorious Civilian Service Award and the Superior Civilian Service Award. He is a graduate from the Command and General Staff College, Defense Logistics University, RC National Security Course, Senior Reserve Component Officer Course at the Army War College, attended Central Michigan University and completed numerous military operations, training, logistics and management courses.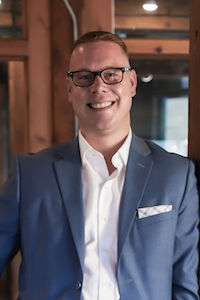 Mike Keast
Treasurer
Mike Keast has been helping business grow within the West Michigan Community for over 15 years, by taking a consultative type of approach and offering advice for best practices. He currently manages a relationship portfolio deploying over $100 Million dollars in capital within the community of which the majority of businesses either are owned or employ veterans.
Mike served as a Sergeant in the United States Marine Corps from 2000 to 2004. While serving in the Corps, Mike was stationed in London, England as part of an elite anti-terrorism task force protecting US Naval Security Interests during the September 11th attacks. In 2003, while serving with the Marine Corps most highly decorated battalion, 2nd Battalion 5th Marines, he was deployed to Kuwait and took part in the initial invasion and numerous stability operation during Operation Iraqi Freedom. Mike was awarded a Naval Achievement Medal with Combat "V" for Valor during his tour and later meritoriously promoted to Sergeant.
Mike is West Michigan native (Ionia) and earned his bachelor's degree from Grand Valley State University in Finance. He serves on several non-for profit boards which consist of the Mid-Michigan Banking Group, GVSU Alumni Association, Association for Corporate Growth, and David D. Hunting YMCA. Mike is also a member of the Wakefield, MI VFW, and Team RWB in Grand Rapids.
Mike is married to Sarah whom is an Interior Designer at Steelcase and together have 4 daughters and 1 son, Karena, Evelyn, Ruby, Dorothy (whom passed away at birth) and Calvin.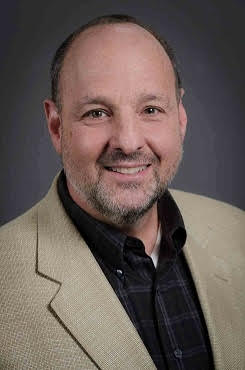 Steve Lipnicki
Board Member
Steven Lipnicki serves as the Assistant Dean of Students at Grand Valley State University, working to assess and improve services for students, including military veterans and adult students. Lipnicki was instrumental in launching Grand Valley State University's Veterans Network and assisting student veterans with establishing a Student Veterans of America chapter at Grand Valley.
Lipnicki also serves on the board for the Consortium of Michigan Veterans Educators, a statewide collaborative representing college and university educators who support military-connected students and an active member of Employer Support of the Guard and Reserve. Prior to arriving at Grand Valley, Lipnicki recruited current and former military members, evaluated credit for military experience and training, certified GI Bill benefits, and organized services for current and for current and former members of the US armed forces, including coordinating classes at Michigan National Guard armories.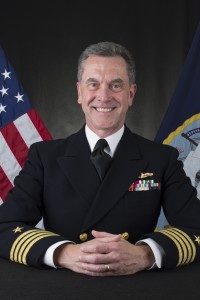 Paul Ryan
Board Member
Paul J. Ryan is a native of Brooklyn, New York. He graduated (with honors) from the University of Notre Dame and was commissioned an Ensign, United States Navy, through Notre Dame's Navy ROTC program in 1975. Paul served on active duty for five years and made one peacetime deployment to the Western Pacific. Paul's subsequent service in the Navy Reserve spanned twenty-five years, including seven tours as Commanding Officer of various Navy Reserve units. He retired from the Navy in 2005 with the rank of Captain.
Paul pursued a "parallel" civilian career in banking, estate planning and fiduciary services since leaving active duty, with Fifth Third Bank in Grand Rapids and its predecessor, Old Kent Bank. He earned a Certified Financial Planner designation in 2000. Assignments during his 37-year career included service to a wide variety of individual and institutional clients as well as management roles. Paul retired from Fifth Third Bank in 2018 as a Vice President.
Paul joined the Michigan Committee for Employer Support of the Guard and Reserve ("ESGR") in April 2001. ESGR is a volunteer organization sponsored by the Department of Defense whose mission is to work with employers – and service members – to help create a culture in which military service is valued by every civilian employer in the United States. Paul served in a variety of positions during his 19 years with ESGR, including State Chair for Michigan (2008-2014). For his service as State Chair he received the Office of the Secretary of Defense Medal for Exceptional Public Service. In addition to his work with ESGR, Paul is active in a wide variety of volunteer organizations supporting military families and veterans, including the Military Officers Association of America, the United Veterans Council of Kent County, the West Michigan Veterans Coalition, Finish The Mission Veterans Relief Fund and the Michigan Military and Veterans Hall of Honor. Additionally, Paul has been recognized by the United States Navy Recruiting District-Michigan and the United States Marine Corps for his volunteer efforts in support of those organizations.
Paul is married to Lauralee Mathieu, and has three children and three grandchildren. His older son, Timothy, serves on active duty as an officer with the U.S. Navy Seabees.
Jacob Schrot
Board Member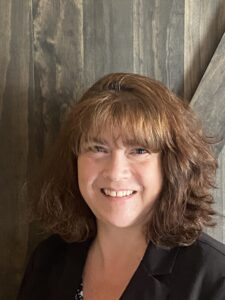 Deb Unseld
Operations Manager, Contractor