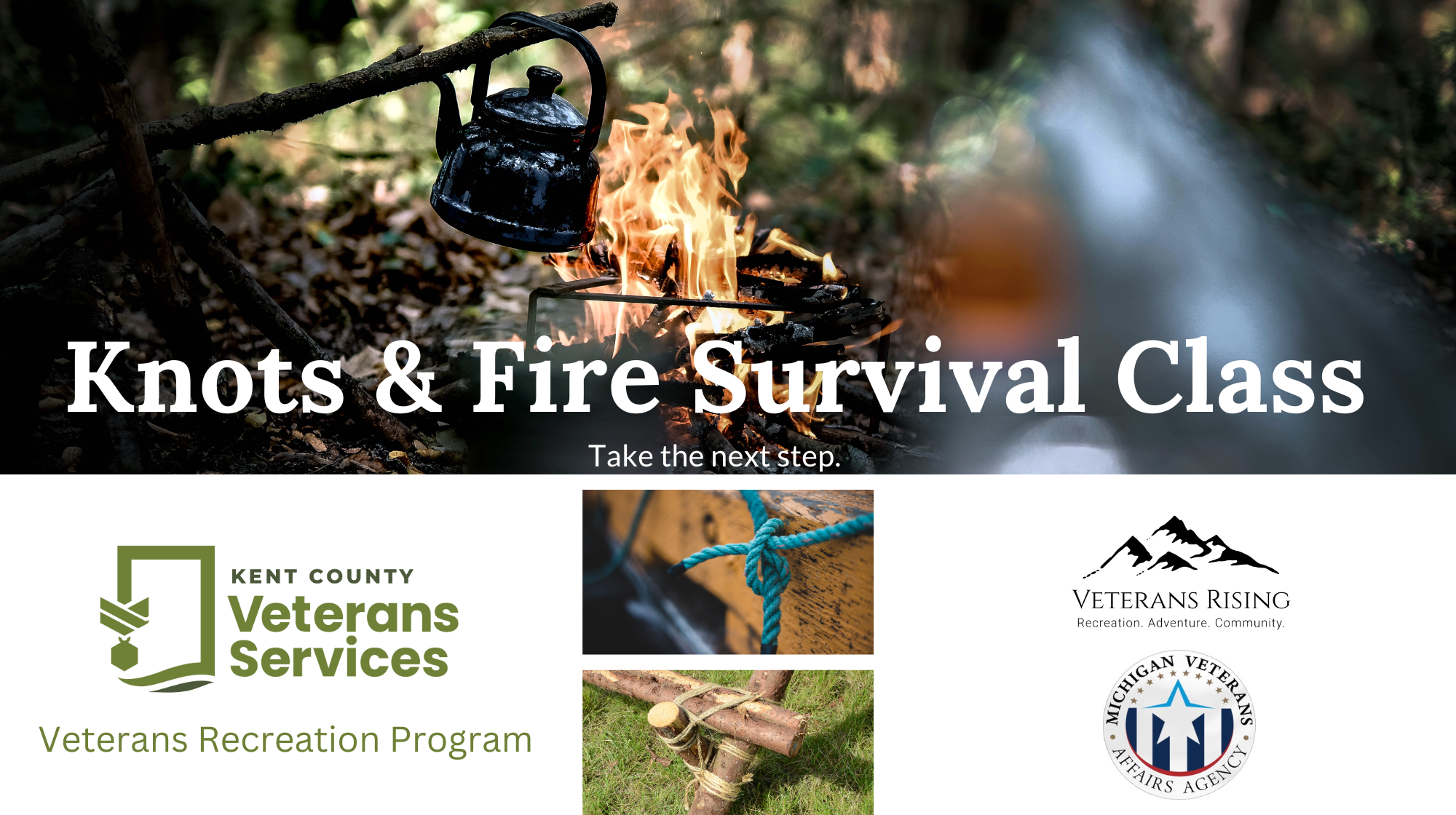 This event is a part of the KCVS Veterans Recreation Program brought to you by Veterans Rising and made possible with grant funding from the Michigan Veterans Affairs Agency.
Details: In this one day course you will learn several important knots that can save your life if lost in the wilderness. We will learn primitive ways of lighting a fire, such as the bow drill method, flint and steel, how to make char cloth, and a host of other skills!
Cancellation: We will conduct this class even if there is rain in the forecast and will only cancel in the event of severe weather.
Location: Please note the location for this event is 5909 Zellar Rd, Whitehall, MI.
Meals: Lunch and snacks will be provided. Please bring water and whatever else you'd like to drink (no alcohol).
Parking: There is a mowed strip for parking in front of the pines, or park along the right side of the circle driveway.
What to bring: Dress appropriately and comfortably for being in the woods all day. Hiking shoes, a camp chair, and bug spray are recommended. The area we will be does get treated with a Thermacell to keep the majority of bugs at bay.
*Registration is required through Veterans Rising Meetup group as space is limited.