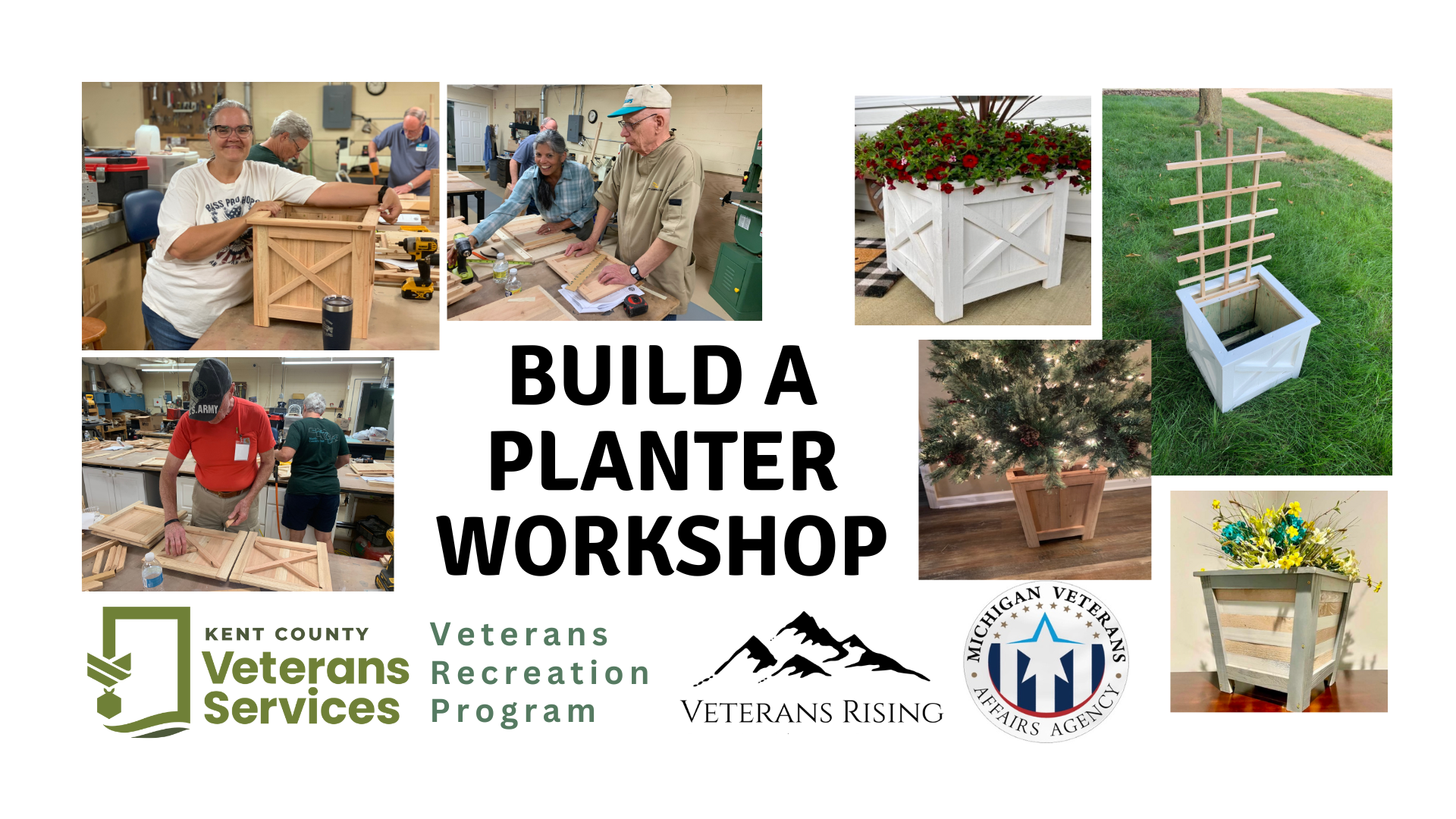 Use basic woodworking skills to build your own planter! Just in time for Autumn Mums or Christmas trees for yourself or as a gift!
Pre-registration is required to attend.
This event is a part of the 2022 Kent County Veterans Services Recreation Program with grant funding provided by the Michigan Veterans Affairs Agency and brought to you by Veterans Rising.
If you've ever wanted to learn more about the woodworking craft and to produce your own work, this is the class for you!
You have a choice of:
– 2 box designs
– Different paint colors
– A trellis
This is a beginner level woodworking workshop. You will be provided expert instruction and guidance on tools, materials, and tricks of the trade.
– Sanding
– Cutting
– Staining/Painting
– Layout techniques
– Use of jigs
– Specialty tools
All materials will be provided and you'll take home your very own planter that YOU built along with a beautiful Mum for the Autumn season.
Lunch will be provided but feel free to brings snack and non-alcoholic beverages.
Point of contact: Veterans Rising, 616-238-0176, miveteransrising@gmail.com
Location: 138th Avenue, Wayland, MI. 49348
Time: 9:00 am – 3:00 pm